Million Meter Madness Fundraiser
TEN YEARS STRONG 2005 - 2014
On Saturday, March 15, 2014, team members will row 10,000 meters each - - - for a total of 1,000,000 meters!
PLEASE support our team by making a donation today!
Who is Westfield Crew?
1 in more than 16 Fairfax County Public H.S. rowing programs (there are over 45 programs in metro DC)

We are a totally self-funded and volunteer-run co-ed club sport

We are the first and largest of only two varsity club sports at WHS

We have developed over 700 student-athletes rowers in our ten year history, including 13 All-Met rowers

We have qualified for a National Regatta for six consecutive years

Westfield Crew is a 501(c)(3) organization, - - donation is tax deductible to the full extent of the law
If you prefer to send a check, please make it payable to Westfield Crew Boosters Club and mail it to:

Westfield Crew Boosters Club
P.O. Box 231104
Centreville, VA 20120
THANK YOU FOR SUPPORTING THE WESTFIELD HIGH SCHOOL CREW TEAM!
Westfield Crew 2014 Crew Registration
This year, Westfield Crew will be utilizing online registration only, links are below:
2014 Spring Season Registration form WHS Crew 2014 Payment Vouchers
FCPS regulations require that five forms be completed on paper. You will be asked to print out forms one, two, and three when you register online. In addition, all five forms are available, in hard copy, in the Activities Office. Once completed, please put these forms in an envelope marked "Crew Registration" and return them to the Crew Box in the Activities Office at WHS. The five paper forms you must complete and turn in are:
1) Field Trip Driver's License and Vehicle Insurance Information – one form must be completed for EACH DRIVER who will be driving anyone other than their own family member(s).
2) Parent Authorization for Field Trip
3) FCPS Participation Policy
***Forms 1 - 3 may be printed from the registration website, but take care to return and complete registration after printing them. Registration is not complete until you reach a page which says "Congratulations" and generates both a confirmation number and an email.***
4) Emergency Care Information (EC) – You will find a filled-in printable copy of your child's emergency care form if you sign into your Blackboard account. Please make any necessary corrections, sign, date, and return the form as instructed above. Blank forms are available on the school website or in the Activities Office. If you participated in winter conditioning, this is already on file with the Crew team registrar and coaches.
5) VHSL Physical – Each athlete must have a physical (completed after MAY 1, 2013) on file in the Activities Office. You must use the March 2013 VHSL (Virginia High School League) Athletic Physical form which is available on the FCPS or WHS athletics website or in the Activities Office. If you participated in another school sport or in winter conditioning your physical is already on file.
***PLEASE NOTE THAT NO ONE MAY PARTICIPATE IN ON-THE-WATER PRACTICE UNLESS BOTH A CURRENT VHSL PHYSICAL AND AN EMERGENCY CARE FORM ARE ON FILE. PLEASE UNDERSTAND THAT WE ARE UNABLE TO MAKE ANY EXCEPTIONS.***
DUES
Dues this year are $650, discounted to $595 if paid in full by February 20, 2014. The dues may be paid in three installments if desired.
Uniforms are an additional expense, details should be available at registration meeting.
Any questions about registration may be sent to Scarlett Swan at registrar@westfieldcrew.org
2014 Spring Season Registration - Westfield Crew WHS Crew 2014 Payment Vouchers
2014 Practices and Race Schedule

Practice requires planning. You MUST notify coaches of any absences prior to 3:00 on the day of practice. Email absences to whscrew@gmail.com. This is the ONLY address monitored by the coaches. Email alone does not always equal an excused absence. That is at the discretion of the coaches.
Practices are Monday - Friday and Saturday until regattas start (directions to Bull Run Marina)
Monday - Friday: Bull Run Marina 3:30 p.m. - 6:00 p.m.
Saturday: Bull Run Marina, 9:30 a.m. - 11:00 a.m.
Rowers must dress appropriately for the outdoor weather and pay attention to emails and school announcements for changes to practice due to weather.
SPRING SCHEDULE 2014
(download entire schedule containing additional information)
| | | | |
| --- | --- | --- | --- |
| DATE | LOCATION | RACE | ROWERS NEEDED TO VOLUNTEER |
| March 22nd | | Polar Bear | 45 |
| March 29th | | Regional Regatta | 75 |
| April 5th | | | |
| April 5th | | Water Mess-Girls | 25 |
| April 12th | | Darrel Winslow- | |
| April 17th | | Robinson /Oakton Race | |
| | Georgetown | Charlie Butt | |
| May 3rd | Sandy Run | Ted Phoenix | 35 |
| May 10th | Sandy Run | VASRA Champs | 40 |
Westfield Crew Fund Raising
We have an easy way to earn money for the Westfield Crew team this holiday shopping season and all year!

How it works: When doing your online shopping this holiday season simply start in the Westfield Crew website! Click the "eScrip online Mall logo" image and that's all there is to it! The Benefits: By using the Online Mall, we earn up to 16% of your purchases from over 1,000 name brand merchants. Such as, Amazon.com, Nordstrom, Pottery Barn, Home Depot, Apple Store and more!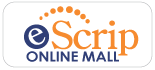 You shop from the same websites you know and trust and pay exactly the same price

The specific items you buy are not recorded in any way, just the total you spent from each merchant so you can earn contributions

Be sure to visit the Online Mall first whenever you shop so we can earn everytime.
It's Easy! It's Free! It's Powerful!
2013 CREW TEAM
Support WHS Crew by Making A Donation
It goes without saying, every parent in seeing their child rowing in a crew race we; cheer, clap and yell out: "GO, WESTFIELD!"


WHS Crew rowers show up to regattas to represent their hard work - - 5 days of practice. Parents show up to demonstrate support for their hard work and rightfully-earned-right to compete.

The power of your support combined with our intensity and commitment will help us achieve great things. We are extremely grateful for your contribution and will do our
best to make you proud!

Help support our team by making an on-line tax deductible donation