Westfield Crew Spring 2015 Information

UPDATE FOR WEEK OF MARCH 1-7
Practice: Due to continued ice on the Occoquan (about 6 inches according to Coach Tom) practice will continue at Cub Run RecCenter Monday - Thursday, 3 - 5:30 pm.
Friday and Saturday practice, as of now, will be at Bull Run Marina.
Coach Tom would like all rowers to watch the following videos:
Trainer Talk/Safety Video: For anyone who missed the talk and video

Friday

. Go to to the athletic trainers office by gym and they will give you a paper with information and make up note for us. The video will be shown at Cub run RecCenter

on Tuesday

after school and before training. Please RSVP

registrar@westfieldcrew.org

if that will work for you
Million Meter Madness: Coming soon! 3/7/15 - keep collecting donations!
Donations to support Million Meter Madness Fundraiser!

Saturday, March 7, 2015, 80+ Westfield Crew rowers will row (on rowing machines) 10,000 meters each, for a total of 1,000,000 meters. Please sponsor them by making a donation today! You may designate the athlete you are making a donation in support of by clicking on the '+ Thank you for your support of MMM!' on the payment page and entering a full name in the box provided.
Thank you to all who came out for the General Interest Meeting held Thursday January 22, 2015
Spring Season 2015 Registration Form and detailed Instructions can be found here: Link to Spring 2015 Registration
All rowers who wish to compete in any regattas must, do the following:

1. Go to this USRowing link: USRowing Waiver, press next

2. Enter this code where it says "Club Access Code" ZWQUR, press next
3. Enter your last name and birthday and complete the process
4. You will be asked four safety questions. Your waiver will be valid even if you answer incorrectly!!

Thank you for your cooperation!
Candis Anhalt, President
Team presentation used at general interest meeting to describe the crew team and the Spring 2015 season: Link to General Interest Meeting Presentation
Volunteer Expectations and the teams approach for managing volunteer contributions was presented at the General Interest meeting. Details on the volunteer program can be found here:
Link to Westfield Crew Volunteer Program Presentation
Link To Westfield Crew Volunteer Points Program - Roles / Events Matrix w/Point Values Document
Link To 2015 Volunteer Positions Sign-Up Genius
Link To 2015 Regatta Volunteer positions signup genius

Westfield Crew Gear

CREW SPIRIT WEAR – ORDERS DUE 2/26/15
Show your Bulldog pride by wearing WHS Crew Spirit Wear! An order will be placed 2/26/15. We carry a very limited stock, so if you want a particular fleece jacket, or shirt it is recommended that you complete the order form! Don't miss out! Order your spirit wear!
To Order: Print out a copy of the order form from this link, fill it out, total the cost and take both the completed order form and money to the activities office(Attn: Kristi Simmons/Crew Spirit Wear). Spirit Wear orders will be delivered around mid-March. For further questions,please contact Kristi Simmons at whscrewspiritwear@gmail.com.
Westfield Crew Winter Conditioning

2014-2015 WINTER CONDITIONING PROGRAM (Registration form & Instructions)
Where: Winter conditioning sessions meet at Cub Run RECenter.

Dates:Monday, November 10, 2014 through Thursday, February 19, 2015. NO sessions are currently scheduled on school holidays or over winter break though this may change at coaches' discretion. Check team website for schedule changes.
Conditioning runs from 3:00 - 5:15 M - Th.
Weight Training is now Monday and Wednesday (same time, still coaches discretion)
Click link for complete details: Registration form & Instructions

Westfield Crew Fund Raising

Anyone can earn for Westfield Crew Boosters Club Inc., Non-registered supporters can earn from

Amazon

too!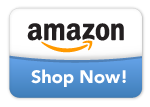 Simply by hosting a link on Westfield Crew Boosters Club Inc's website, Facebook page, blog, twitter posts or via email communications, you'll open up earning potential to anyone who shops at

Amazon

. They don't need to be registered with eScrip and they won't have to get to

Amazon

by going to the Online Mall first.
Westfield Crew Fund Raising
Westfield Crew can receive hundreds of dollars without costing you anything. Here's how:
1) create an eScript account @
http://www.escrip.com/
Designate Westfield Crew to receive contributions.
2) register your credit cards and customer loyalty cards
3) shop at participating merchants and use your registered cards to pay
A few restaurants in the area participate in the program and the can be found at this link

:

http://escrip.rewardsnetwork.com/search.htm?q=20151&e=
The online mall offers more than 800 merchants including Amazon, Macy's, Lands End, Best Buy, Nordstrom, Nautica, PacSun, American Eagle, and many, many more. See the current list of merchants at this link:
http://shopping.escrip.com/
If you have any questions, Contact Candis Anhalt at

anhalt.dc@cox.net

.
Support WHS Crew by Making A Donation
It goes without saying, every parent in seeing their child rowing in a crew race we; cheer, clap and yell out: "GO, WESTFIELD!"


WHS Crew rowers show up to regattas to represent their hard work - - 5 days of practice. Parents show up to demonstrate support for their hard work and rightfully-earned-right to compete.

The power of your support combined with our intensity and commitment will help us achieve great things. We are extremely grateful for your contribution and will do our
best to make you proud!

Help support our team by making an on-line tax deductible donation


Please contribute to the self-funded Westfield Crew team by clicking below!