Westfield Crew Winter Conditioning

2014-2015 WINTER CONDITIONING PROGRAM (Registration form & Instructions)
Where: Winter conditioning sessions meet at Cub Run RECenter.

Dates:Monday, November 10, 2014 through Thursday, February 19, 2015. NO sessions are currently scheduled on school holidays or over winter break though this may change at coaches' discretion. Check team website for schedule changes.
Session I 3 - 4:30 (Mon/Tu/We/Th)- Usual Freshman and Sophomores
Session II 4:15 - 5:30 (Mon/Tu/We/Th)- Juniors and Seniors
Session III (participation only by coach permission- weight training) 5:30 - 6:30 (Tu/Th)
Click link for complete details: Registration form & Instructions

Westfield Crew Upcoming Events



09/20: Last day to register for Novice/Intermediate Fall Rowing (http://tinyurl.com/FallRowing) and Select Team Rowing (http://tinyurl.com/SelectRowing)
09/25: General Interest Meeting, 7:00 pm in the Westfield Cafeteria
10/05: Occoquan Challenge - Sandy Run....volunteers needed (see below)

10/11: Open House/Learn To Row at Bull Run Marina (Time TBD)
10/12: Occoquan Chase - Sandy Run . . . volunteers needed
11/01: Head of the Occoquan

11/08: Open House/Learn To Row at Bull Run Marina (10:00 a.m. to 12:00 p.m.)
Westfield Crew Fund Raising

Westfield Crew has a tremendous opportunity to earn some cash to help fund the 2014-2015 season by providing volunteer support for regattas happening on October 5th and 12th. Funds raised from these two events could supply as much as 5% of this year's proposed budget. Dozens of volunteers are needed for each event so please click on the links below to sign up.

Adults and students are needed for these fundraiser/volunteer opportunities.
Occoquan Challenge (10/5/2014), parking and launch drivers (drivers must be trained):

Click to Sign Up

Occoquan Chase (10/12/2014), parking and grandstand concessions:

Click to Sign Up
Westfield Crew Fund Raising

Anyone can earn for Westfield Crew Boosters Club Inc., Non-registered supporters can earn from

Amazon

too!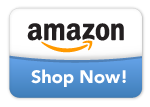 Simply by hosting a link on Westfield Crew Boosters Club Inc's website, Facebook page, blog, twitter posts or via email communications, you'll open up earning potential to anyone who shops at

Amazon

. They don't need to be registered with eScrip and they won't have to get to

Amazon

by going to the Online Mall first.
2014 BRRC Fall Rowing

Come have fun, stay in shape and continue to master the rowing stroke! Bull Run Rowing Club (BRRC) is offering its famous Fall Crew program from September 15 - November 2. The camp is designed for both: novice/recreational rowing and an intermediate/advanced category that allows the athlete to develop and train in a competitive environment. BRRC is located at the Bull Run Marina (Old Yates Ford Road) in Clifton, Virginia. We do not have any cuts or limits in space!

Westfield Crew Fund Raising
We have an easy way to earn money for the Westfield Crew team this holiday shopping season and all year!

How it works: When doing your online shopping this holiday season simply start in the Westfield Crew website! Click the "eScrip online Mall logo" image and that's all there is to it! The Benefits: By using the Online Mall, we earn up to 16% of your purchases from over 1,000 name brand merchants. Such as, Amazon.com, Nordstrom, Pottery Barn, Home Depot, Apple Store and more!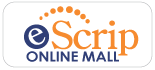 You shop from the same websites you know and trust and pay exactly the same price

The specific items you buy are not recorded in any way, just the total you spent from each merchant so you can earn contributions

Be sure to visit the Online Mall first whenever you shop so we can earn everytime.
It's Easy! It's Free! It's Powerful!
Support WHS Crew by Making A Donation
It goes without saying, every parent in seeing their child rowing in a crew race we; cheer, clap and yell out: "GO, WESTFIELD!"


WHS Crew rowers show up to regattas to represent their hard work - - 5 days of practice. Parents show up to demonstrate support for their hard work and rightfully-earned-right to compete.

The power of your support combined with our intensity and commitment will help us achieve great things. We are extremely grateful for your contribution and will do our
best to make you proud!

Help support our team by making an on-line tax deductible donation