Westfield Crew Holiday Greenery Sale

We need your help to make this year's success HUGE!
Here's how your Crew Family can help!
Please start today by emailing your friends with our offering of poinsettias and wreaths. You may even consider posting the website link on your Facebook account.
Click to download the poinsettia & wreath order form!
Greenery Sale contacts are Candis Anhalt anhalt.dc@cox.net
Westfield Crew Upcoming Events



Saturday, November 15: Come join us in laser tag this Saturday night 7:30-12:30 all games pass for 14.99 at Panther Family Lazer Tag at 23520 Overland Drive, Sterling VA.

Wednesday, November 19: From 4 - 9 pm is a Westfield Crew Spirit Night at Foster's Grille in Chantilly. They will donate 15% of all profits to the team so bring your friends and family! No flyer or mention of Crew needed. Come by after conditioning for a hearty meal! (click to download flyer)
Westfield Crew Winter Conditioning

2014-2015 WINTER CONDITIONING PROGRAM (Registration form & Instructions)
Where: Winter conditioning sessions meet at Cub Run RECenter.

Dates:Monday, November 10, 2014 through Thursday, February 19, 2015. NO sessions are currently scheduled on school holidays or over winter break though this may change at coaches' discretion. Check team website for schedule changes.
Session I 3 - 4:30 (Mon/Tu/We/Th)- Usual Freshman and Sophomores
Session II 4:15 - 5:30 (Mon/Tu/We/Th)- Juniors and Seniors
Session III (participation only by coach permission- weight training) 5:30 - 6:30 (Tu/Th)
Click link for complete details: Registration form & Instructions

Westfield Crew Fund Raising

Anyone can earn for Westfield Crew Boosters Club Inc., Non-registered supporters can earn from

Amazon

too!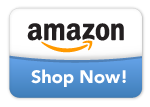 Simply by hosting a link on Westfield Crew Boosters Club Inc's website, Facebook page, blog, twitter posts or via email communications, you'll open up earning potential to anyone who shops at

Amazon

. They don't need to be registered with eScrip and they won't have to get to

Amazon

by going to the Online Mall first.
Westfield Crew Fund Raising
Westfield Crew can receive hundreds of dollars without costing you anything. Here's how:
1) create an eScript account @
http://www.escrip.com/
Designate Westfield Crew to receive contributions.
2) register your credit cards and customer loyalty cards
3) shop at participating merchants and use your registered cards to pay
A few restaurants in the area participate in the program and the can be found at this link

:

http://escrip.rewardsnetwork.com/search.htm?q=20151&e=
The online mall offers more than 800 merchants including Amazon, Macy's, Lands End, Best Buy, Nordstrom, Nautica, PacSun, American Eagle, and many, many more. See the current list of merchants at this link:
http://shopping.escrip.com/
If you have any questions, Contact Candis Anhalt at

anhalt.dc@cox.net

.
Support WHS Crew by Making A Donation
It goes without saying, every parent in seeing their child rowing in a crew race we; cheer, clap and yell out: "GO, WESTFIELD!"


WHS Crew rowers show up to regattas to represent their hard work - - 5 days of practice. Parents show up to demonstrate support for their hard work and rightfully-earned-right to compete.

The power of your support combined with our intensity and commitment will help us achieve great things. We are extremely grateful for your contribution and will do our
best to make you proud!

Help support our team by making an on-line tax deductible donation