Summer Rowing Programs
We are very excited for the second season of the Bull Run Rowing Club's Summer Crew program. The program is designed for rising 7th graders to 12th grader and offers the opportunity to learn, develop and excel in the sport of rowing, while also enjoying the outdoors and having fun! Our program offers a unique location at the Bull Run Marina in Clifton, VA with plenty of boats and equipment to use. The coaches of Bull Run Rowing Club have a combined 50+ years of youth and masters level experience. Summer Crew at Bull run is affordable and flexble. Rowers can sign up for the whole six weeks or on a two-week basis. Come have fun, learn to row and stay in shape for next season at Bull Run Rowing Club.
Go to Ronin Racin's website for complete details!

Westfield Crew Fund Raising
We have an easy way to earn money for the Westfield Crew team this holiday shopping season and all year!

How it works: When doing your online shopping this holiday season simply start in the Westfield Crew website! Click the "eScrip online Mall logo" image and that's all there is to it! The Benefits: By using the Online Mall, we earn up to 16% of your purchases from over 1,000 name brand merchants. Such as, Amazon.com, Nordstrom, Pottery Barn, Home Depot, Apple Store and more!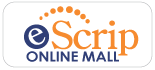 You shop from the same websites you know and trust and pay exactly the same price

The specific items you buy are not recorded in any way, just the total you spent from each merchant so you can earn contributions

Be sure to visit the Online Mall first whenever you shop so we can earn everytime.
It's Easy! It's Free! It's Powerful!
Support WHS Crew by Making A Donation
It goes without saying, every parent in seeing their child rowing in a crew race we; cheer, clap and yell out: "GO, WESTFIELD!"


WHS Crew rowers show up to regattas to represent their hard work - - 5 days of practice. Parents show up to demonstrate support for their hard work and rightfully-earned-right to compete.

The power of your support combined with our intensity and commitment will help us achieve great things. We are extremely grateful for your contribution and will do our
best to make you proud!

Help support our team by making an on-line tax deductible donation